Belt conveyors are used in a wide range of industries to efficiently move materials from one place to another. Whether you need a simple conveyor for internal transportation or a complex system for large-scale operations, selecting the right belt conveyor supplier is key to ensuring performance, reliability and value for money.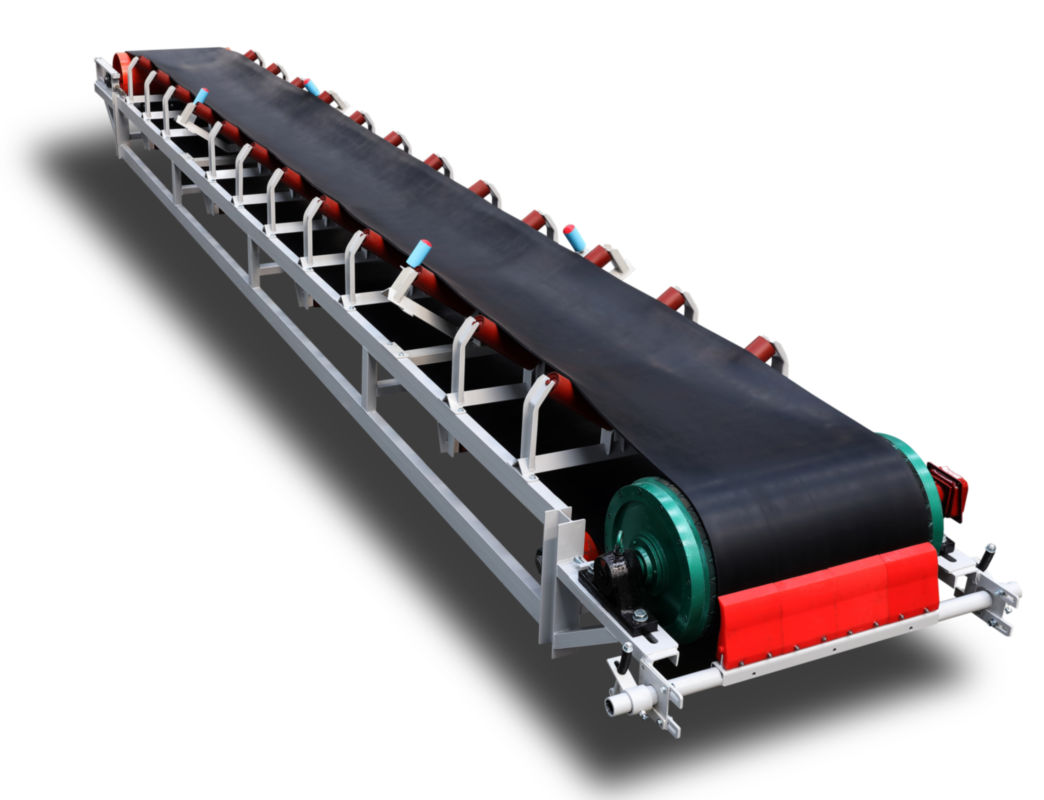 This blog post will provide tips on how to select the best belt conveyor supplier for your needs, covering:
Understand your conveyor requirements
Research available suppliers
Compare product offerings
Consider the supply chain
Check certifications and approvals
Evaluate installation and support services
Request quotes and negotiate prices
Request references and review case studies
Inspect sample installations
Compare total cost of ownership
Understand Your Conveyor Requirements
Before selecting a belt conveyor supplier, have a clear idea of your material handling needs, including:
Throughput capacity in tonnes per hour
Material shape, size and weight being conveyed
Horizontal and vertical lift requirements
Operating environment conditions
Cleanliness and containment needs
Space constraints and footprint
Budget
Level of automation desired, if any
Maintenance and support needs
Research Available Suppliers
Search online and ask for referrals from colleagues to compile a list of potential belt conveyor suppliers. Look for companies that:
Specialize in belt conveyors
Have a proven track record
Are locally based for ease of service and support
Have been in business for many years
Manufacture their own conveyors instead of being resellers
Provide engineered solutions, not just off-the-shelf products
Compare Product Offerings
Contact various suppliers to understand the types of conveyors they offer within your specifications, such as:
Conveyor belt material options
Belt width and ply rating
Drive systems – Motor, reducer, gearbox
Whether standard or custom engineered
Available accessories and ancillary equipment
Control and automation systems
Evaluate Supply Chain
Consider the supplier's ability to source high quality components and accessories, including:
Belt material from trusted brands
Drive components from well-known manufacturers
Fabricated steel and structural parts
Electrical and controls hardware
Spare parts availability
Check Certifications and Approvals
Confirm the supplier's conveyors meet relevant industry standards and regulatory approvals for:
Safety – Such as CE marking, ATEX certification
Performance – ISO 9001 for quality management
Environmental – ISO 14001 for environmental management
Evaluate Installation and Support Services
Determine what installation, training and after-sales services the supplier offers, such as:
Installation and commissioning by qualified technicians
Operator and maintenance training
Remote diagnostics and troubleshooting
Emergency repair response times
Regular preventative maintenance programs
Long-term parts and service agreements
Request Quotes and Negotiate Prices
Get written quotes from multiple suppliers based on your specified requirements, then compare costs and negotiate to get the best value. Consider the total cost of ownership, not just the initial purchase price.
Request References and Review Case Studies
Ask suppliers for references from similar customers and industries that you can contact directly. Also review any relevant case studies showcasing the supplier's work.
Inspect Sample Installations
Where possible, visit the supplier's premises or current customer installations to see conveyors in operation firsthand. This can help confirm their capabilities and quality of work.
Compare Total Cost of Ownership
Along with the purchase price, factor in the total costs over the conveyor's lifespan, including:
Installation and commissioning costs
Electrical and structural work
Maintenance contract fees
Expected component replacement costs
Energy consumption
Opportunity costs of future downtime